Holiday Home with a swimming pool
An infinity pool above the village of Kaprun. To be precise, it is a swimming pool on a hillside and gives our guests the feeling of floating above the village of Kaprun. In the infinity pool, it is easy to float towards the Kitzsteinhorn, before looking eastwards over Kaprun Castle to Lake Zell. Sounds good? Then book directly for the best price here using this link: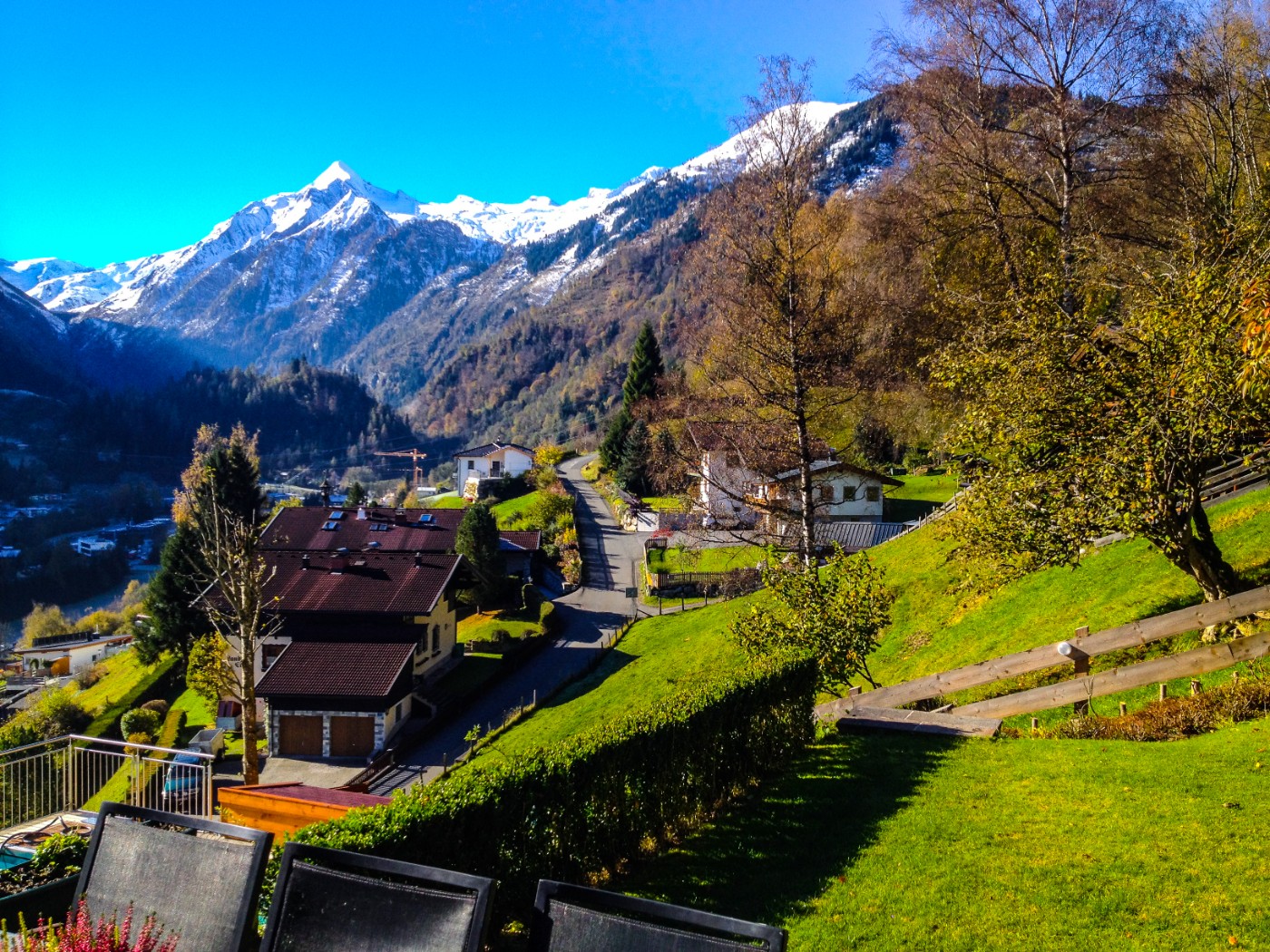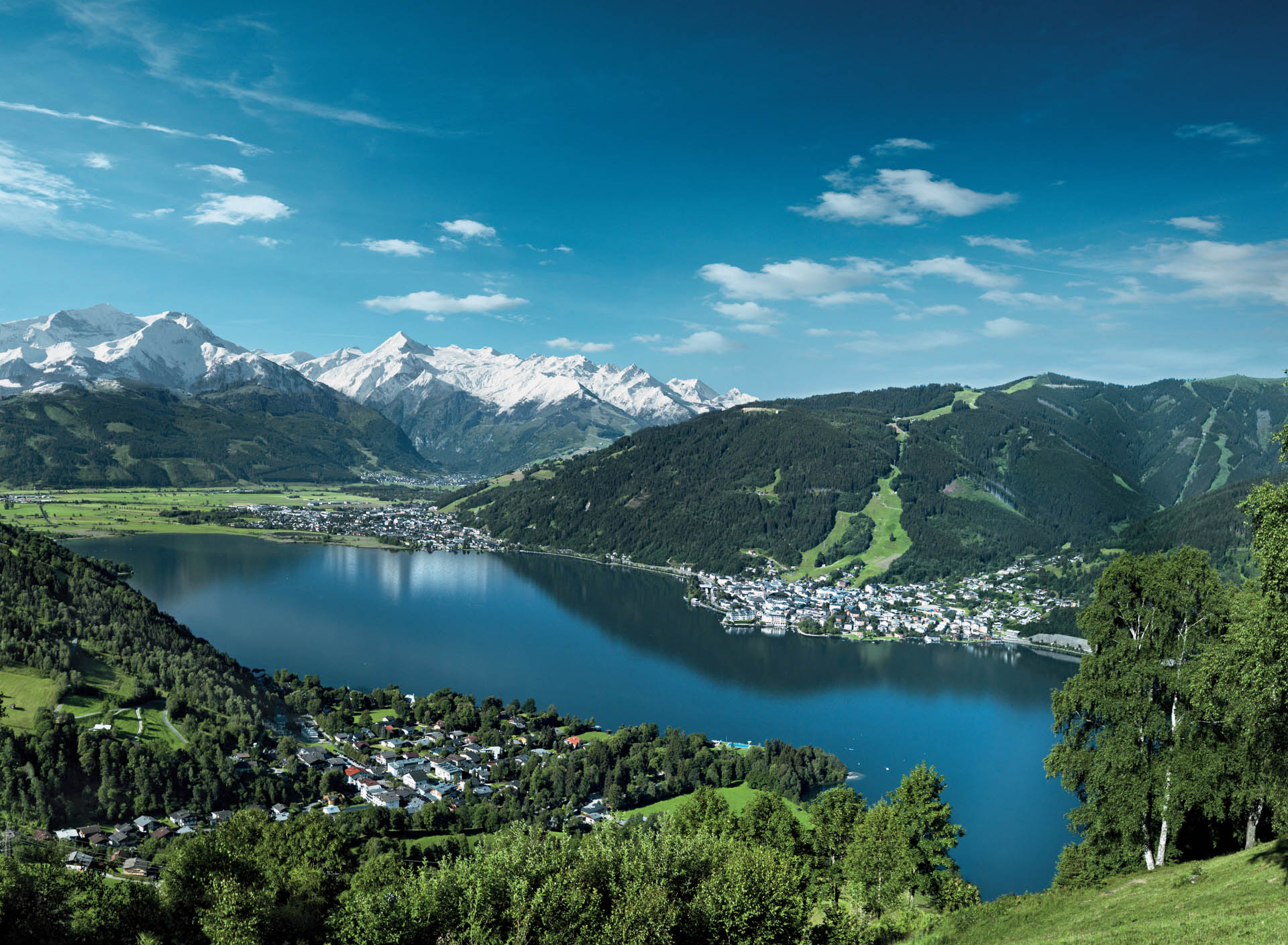 Summer holidays in Kaprun with a swimming pool
Kaprun is famous as a winter sports resort. However, most people forget that a trip to Kaprun, even in summer, is a great destination. If the Cote d ́Azur is too chic for you and the beach in Lignano is too crowded, come visit us at the Landhaus Lodges in Kaprun. This turns your summer holiday in Kaprun into a fantastic beach holiday for the whole family. Our studios are also perfect for all couples to enjoy the holiday season, even in the off-peak times.
For all those who dare to embrace Mother Nature, in the nearby Klammsee Kaprun you can cool off in the glacier water. Here is the tip for our hikes, which start directly at Landaus. You can also get to the nearby lakes easily by bicycle. How about a tour to Lake Zell, for example? Attention: Don't forget your picnic blanket! Here is the information.
Holiday home with infinity pool
Swimming pool facilities:
Comfortable sunbeds/umbrellas
Bath towels on request
Barbecue/BBQ facility on the terrace
Things to know about the swimming pool:
Not included: Pool Boy and Cocktails. We have small tables where you can put your cold drinks from the apartment on.
Please let us know if you would like to have an early-morning swim.
The swimming pool will be closed during bad weather.
Dogs are not allowed in the pool for hygienic reasons. Of course, dogs are allowed in the complex if they do not disturb the other guests. Have you had a look yet? Here are the highlights for all guests with their dogs!
Key information about the Landhaus Lodges' pool:
Opening hours: from May to October
Size: 8m x 4m x 1.6m
Volume: 50,000 cubic liters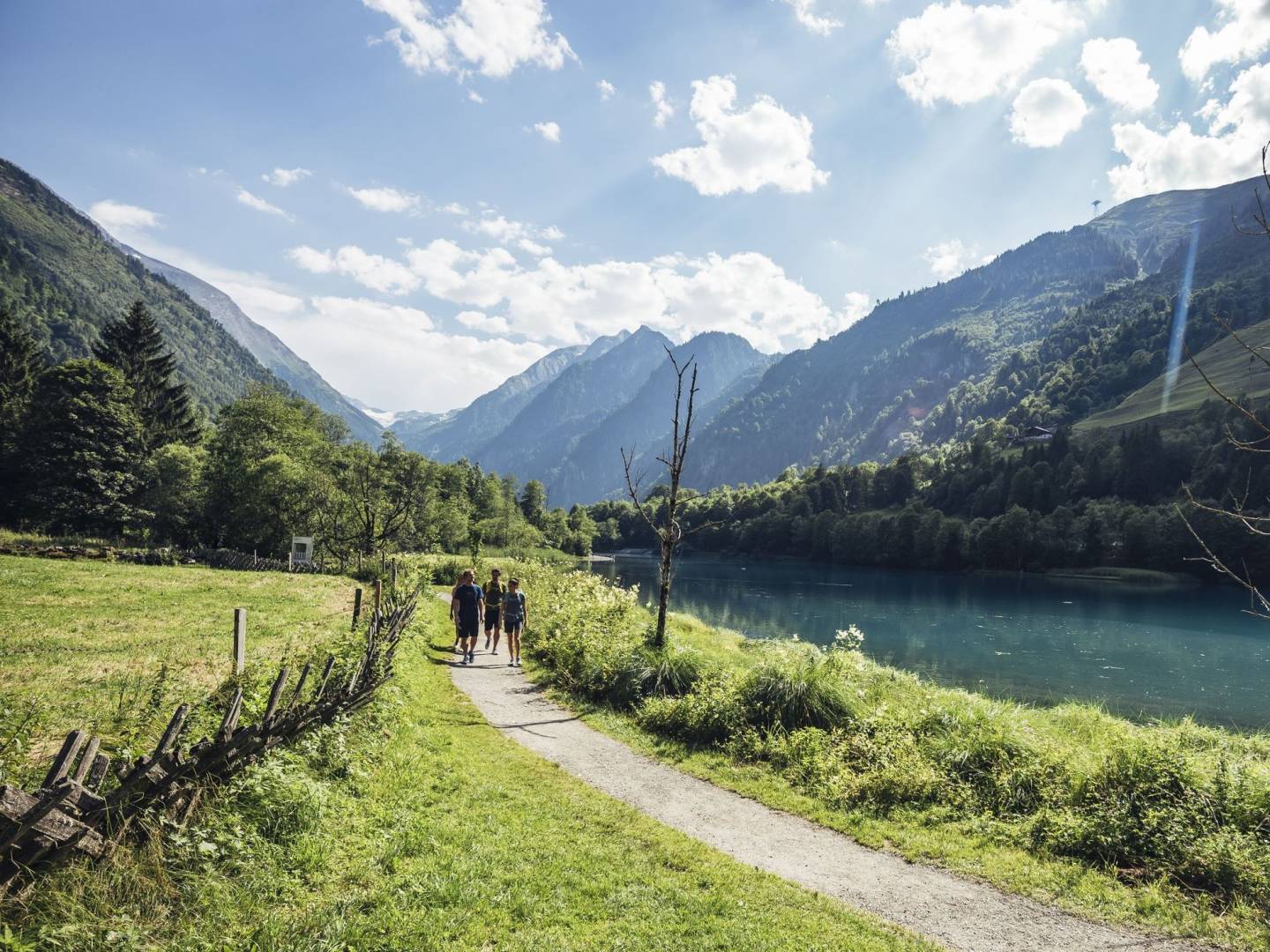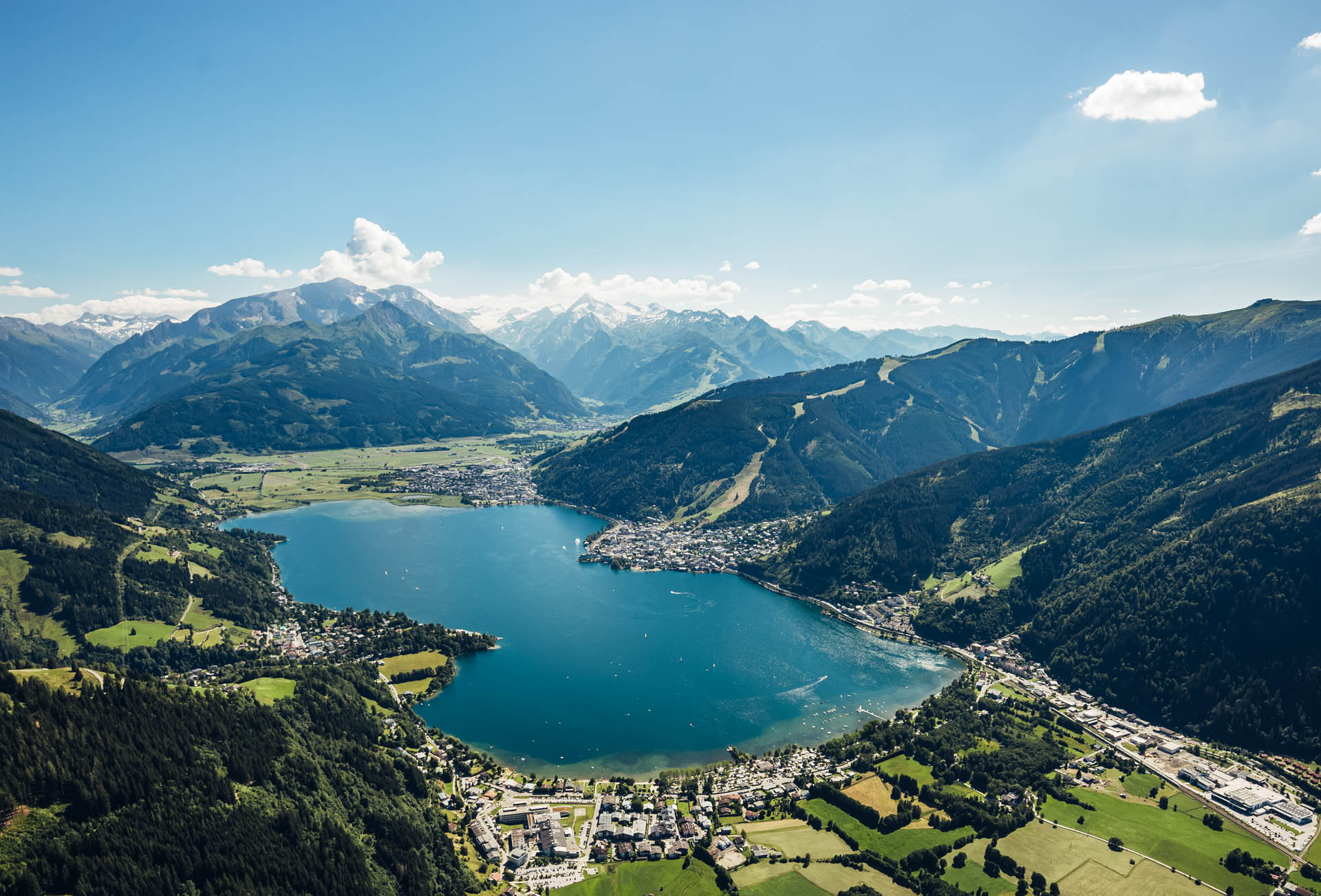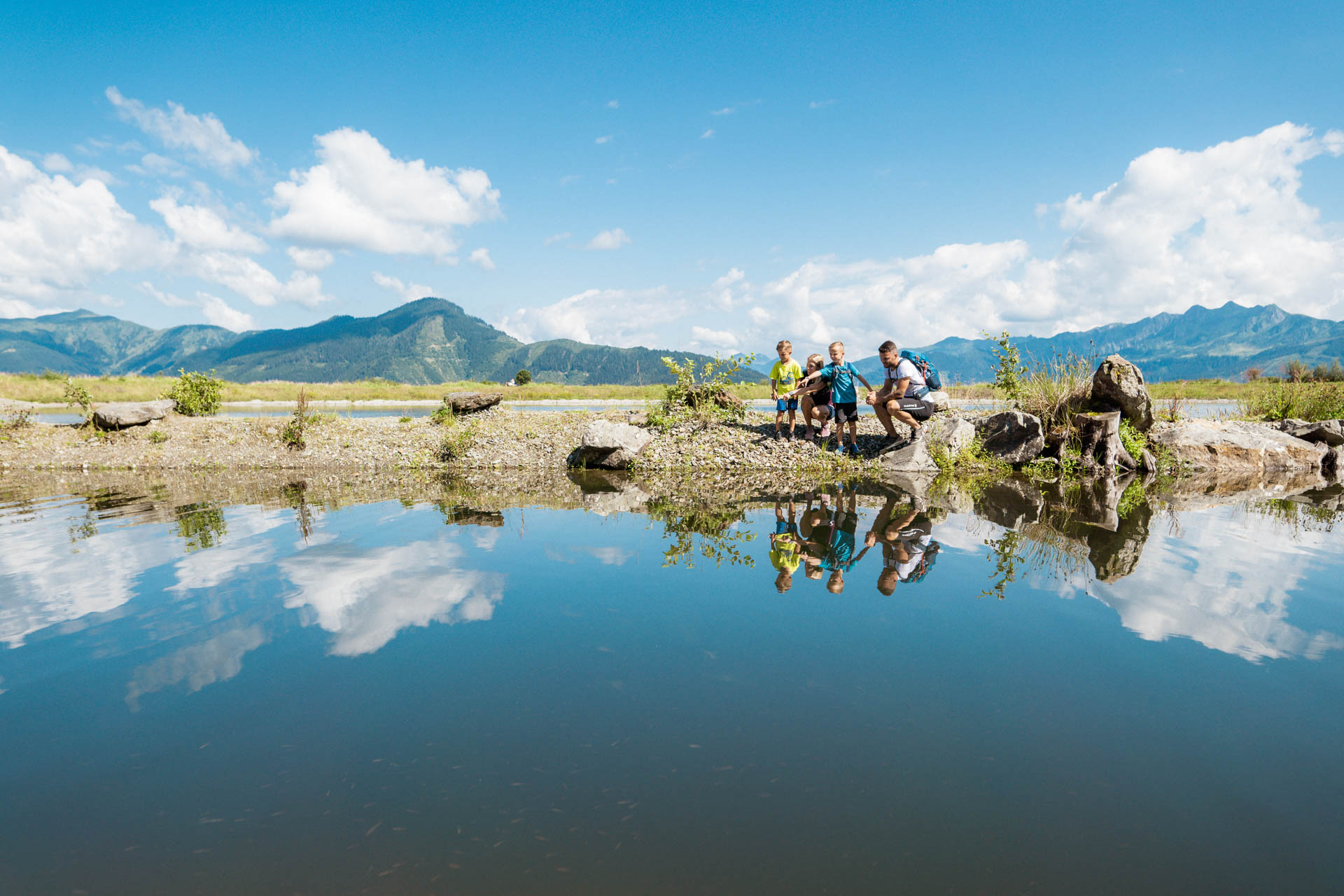 Frequently Asked Questions:
Are there any other holiday homes with swimming pools in Kaprun?
Swimming pools are more common in hotels. That is why the Landhaus villas in Kaprun are unique.
Are inflatable toys allowed in the pool?
Yes, all types are welcome. This is if they do not annoy other swimmers and you take them with you in the evening.
Is there a lifeguard?
No, swimming is at your own risk. It is important that parents always keep an eye on their children.
Are swimming towels available?
Please ask a member of our staff at any time.