Holiday homes with a Sauna in
We have recently renovated the Spa area of our Landhaus Lodges in 2021. Guests can relax after an action-packed day at 90° in the Finnish sauna with a choice of different aromas. Then it is off to our tropical rainfall shower for a well-deserved cool-down. After, our guests can relax on the comfortable couches in the relaxation area to think about their days' adventures. Would you like to try your first Sauna experience? Then book directly for the best price here to secure the holiday home with a Spa:
For the hard-core skiers, after a good work out it is time to make the best snow angel in the fresh white snow of Kaprun. Without a doubt, you will get the most spectacular view of Kaprun. Tip: In autumn and spring our swimming pool is filled. This really gets the circulation going again. Good sweat! Also of interest:
The ski-in-ski-out holiday homes' options.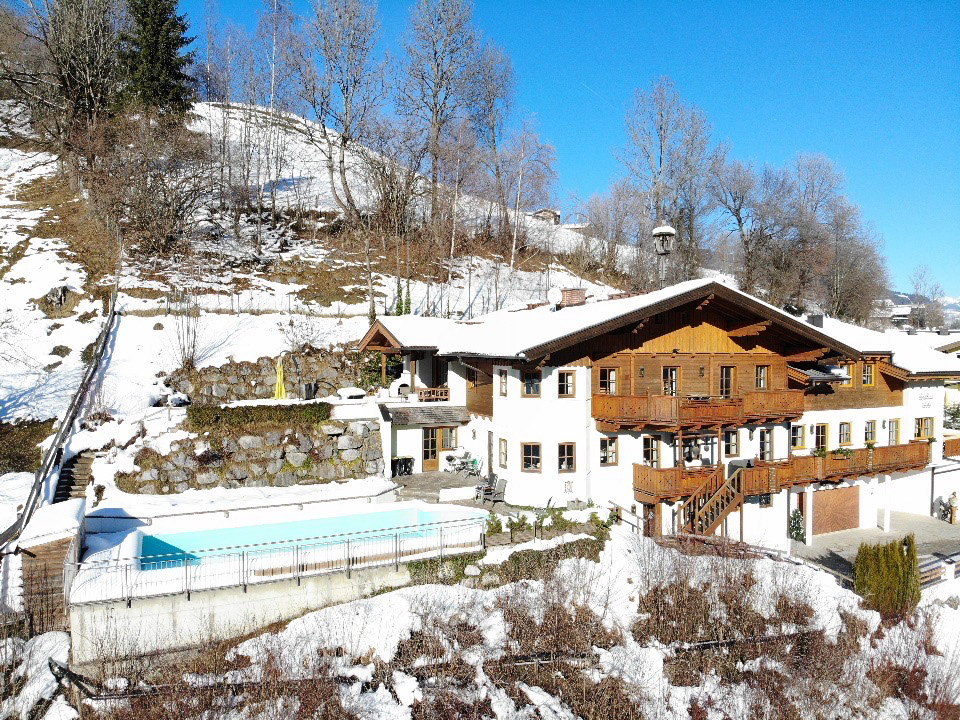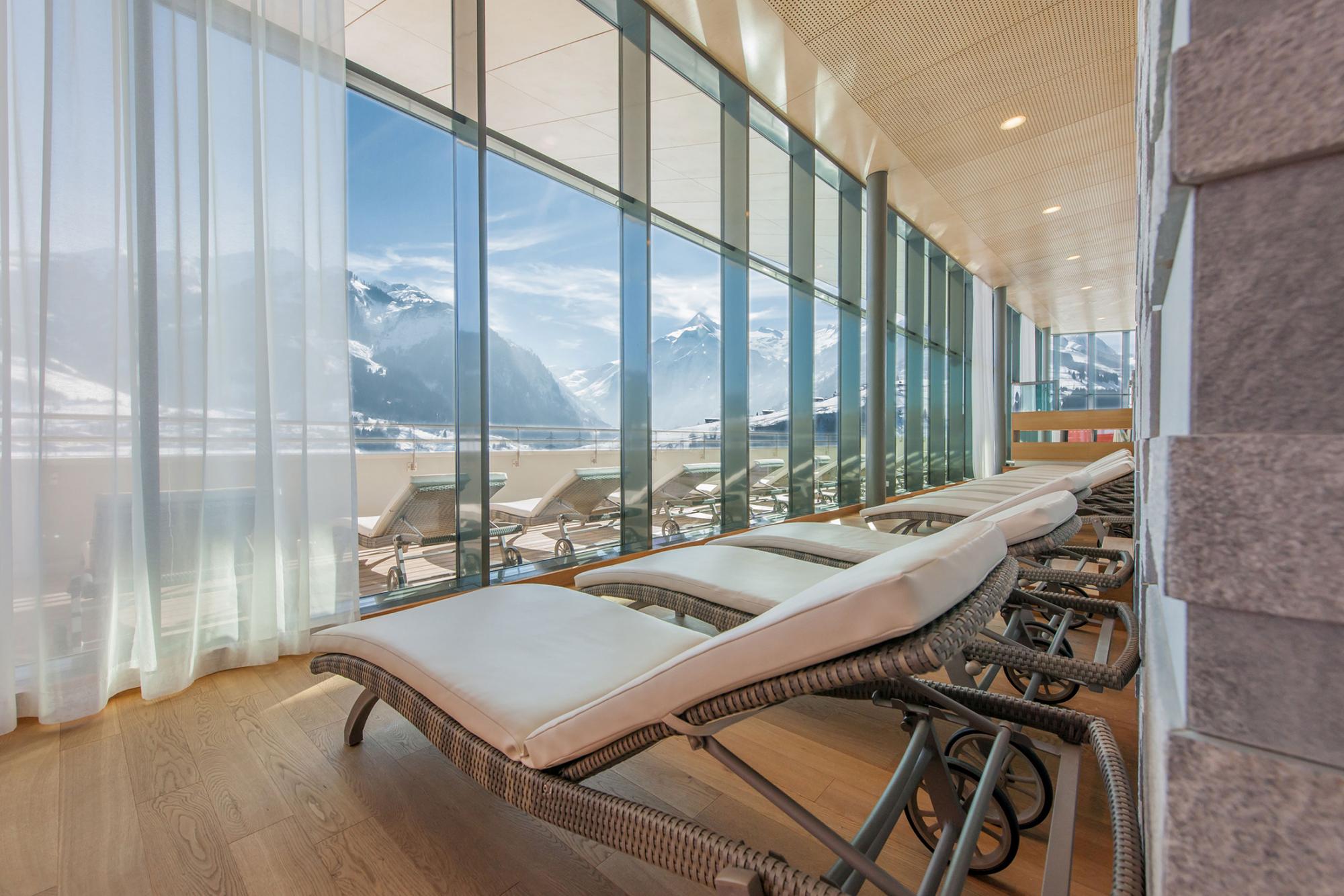 The wellness/spa area at Landhaus Kaprun
Sauna
The focus of our wellness/spa holiday home is the Finnish sauna. It has space for up to 6 people. During the renovation, we installed a large glass door, which lights up the steam room. The sauna can be turned on automatically every day of the week. To do this, there is a start button for the heating and the light is on the control panel in front of the sauna. It then takes about 30 minutes to reach operating temperature.
The facts:
Type: Finnish sauna
Temperature: 80°-100°
Humidity: 10%-30%
Capacity: 6 people
Operating time: 16:30-19:30
Shower Grotto
There is nothing better than a relaxing shower after a long sauna session. Our shower grotto has everything. Whether it is cooling off under the cold-water after a hot day or taking a lovely warm shower on a cold winter's day. Interesting to note: Many of our guests spend more time in the shower grotto than in their own bathroom. Have fun in our holiday homes with a sauna!
The facts:
2 x tropical rain showers and additional walk-in shower
1 x cold water shower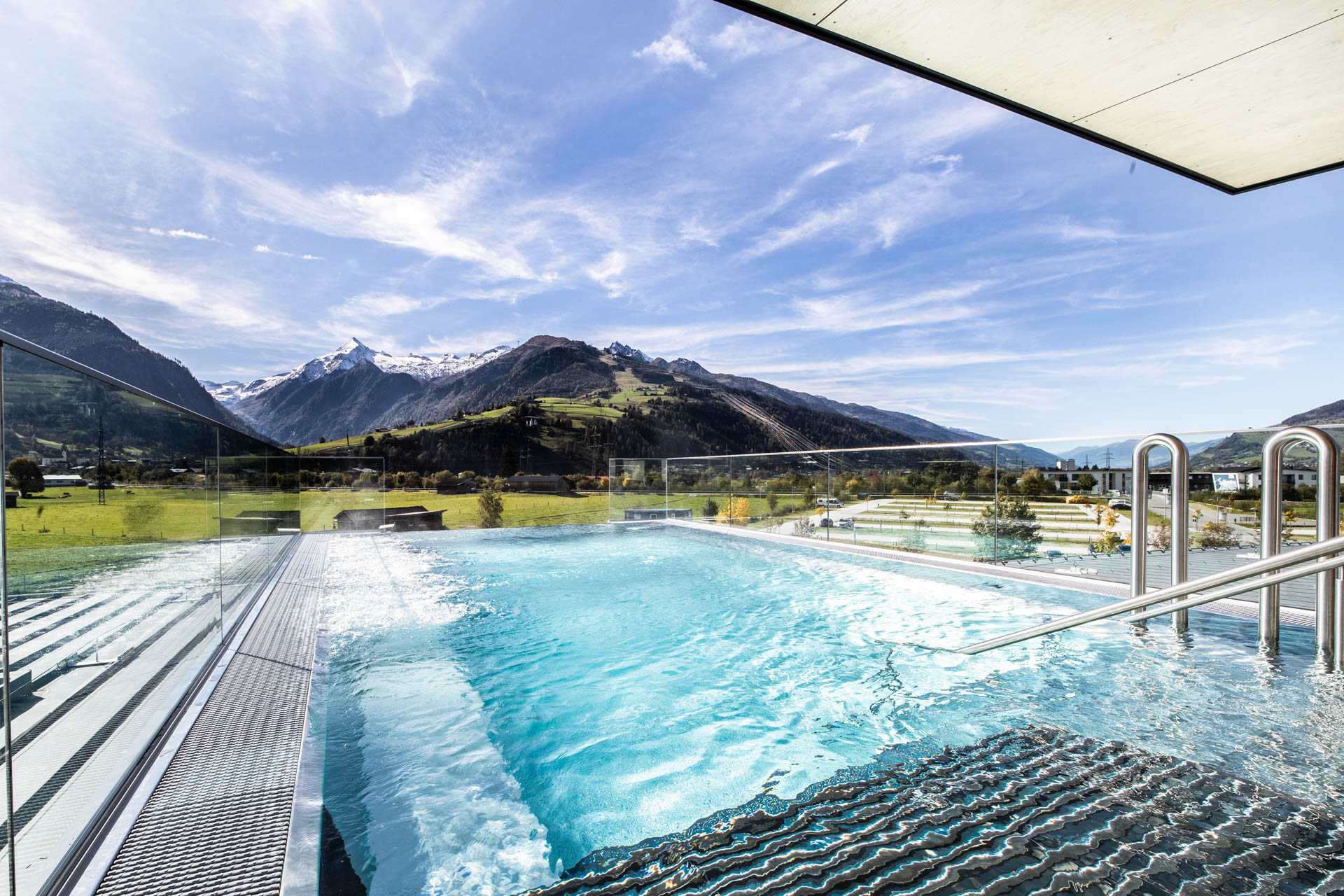 Relaxation area
We have installed a cosy relaxation area. With its loungers and tables, it invites you to relax between sauna sessions. A good book or e-Book is a must! For those who prefer to share the day's memories with their loved ones at home can do this by using the strong Wi-Fi throughout the home. Please note: We kindly ask that you turn your phones on silent to avoid disturbing the other guests in the area.
Spa holiday in Kaprun
Of course, in addition to our holiday home with a Spa, Kaprun also offers a wide range of all-day SPA treatments. The Tauernspa is located on the outskirts of Kaprun. It is only a 5-minute drive from the home.
With an area 20,000 m², the Tauernspa has 11 pools, 10 saunas and steam baths, and offers its own first-class spa experience. There is even a separate Kidstein SPA for our younger guests. While the children have fun in the water world, the parents can relax in the sauna area. The Spa includes plenty of water slides and relaxing saunas! The experience is finished off with a large selection of beauty and massage treatments. So, everything is set for a perfect spa holiday in Zell am See-Kaprun. Our guests can find more information here.  
Location: Tauernspa Str. 1, 5710 Kaprun
Opening hours: 10:00-22:00
Also of interest:
There is an electric charging station straight in front of the Landhaus.